RIPE Meeting sponsors receive valuable exposure among the global technical community. Find out more about becoming a part of this highly regarded, professionally organised event and how it can benefit your organisation:
Gold Sponsor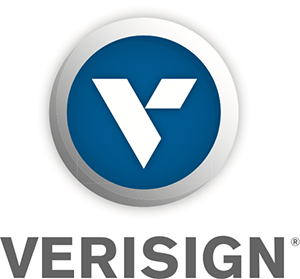 A global provider of domain name registry services and Internet infrastructure,Verisign enables Internet navigation for many of the world's most recognised domain names.
Verisign
enables the security, stability, and resiliency of key Internet infrastructure and services. This includes providing root zone maintainer services, operating two of the 13 global Internet root servers, as well as providing registration services and authoritative resolution for the .com and .net top-level domains, which support the majority of global e-commerce.
Coffee Break Sponsor

Since launching in 2011,
Twitch
has evolved its reputation as the world's leading social video service and community for video game culture to now encompass an array of emerging content surfaced by its users. As a result, 15 million visitors gather daily to interact about video games, music, the creative arts, their lives, and more with over 2 million unique creators who broadcast each month.
Connectivity Sponsor

Eurofiber
has been a provider of industry-leading digital infrastructure. By relying on its own fiber optic network and secure data centers, it provides smart, open, future-proof solutions for companies, government bodies and non-profit organisations. Since 2000, Eurofiber has installed over 31,000 km of fiber optic cable in the Netherlands and Belgium, expanding its network by over 40 km per week on average.
It supplements four regional data centers and also offer solutions for fully flexible interconnectivity between over 50 data centers in the Netherlands. Eurofiber's customers have the freedom to choose the services, applications and providers they need, allowing them to tap into the full potential of digital innovation.
The Dutch government has given Eurofiber the status of 'vital infrastructure'. This means that through its services and smart infrastructure it helps lay the foundations for the digitalisation of our society.
Eurofiber's services are spread across five companies: Eurofiber Netherlands, Eurofiber Belgium, Dataplace, UNET, and DCspine.